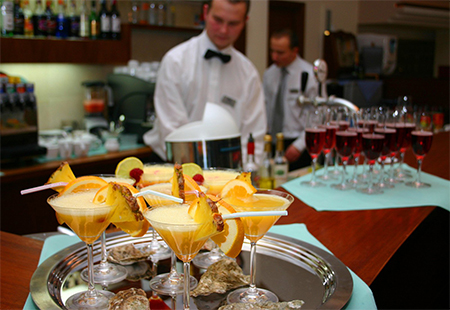 TORONTO RENT-A-BARTENDER
"SERVING TORONTO"
Whether you're in need of a standard (a higher standard;) bartender, or looking to change it up with one of our mixologists, we understand that the hallmark of a professional bartending service, is its bartenders.
How it Works
We design custom drinks menus, which not just allow you to choose the cocktails you love, but to build out your theme and 'brand' your event!
Select from our vast selection of choices, or add your own. We suggest choosing 2-3 cocktails and allowing us to fill in the rest. We will assure that a 'full range' of drinks are met and that your products "work" together.
SAMPLE COCKTAILS MENU "GATSBY"